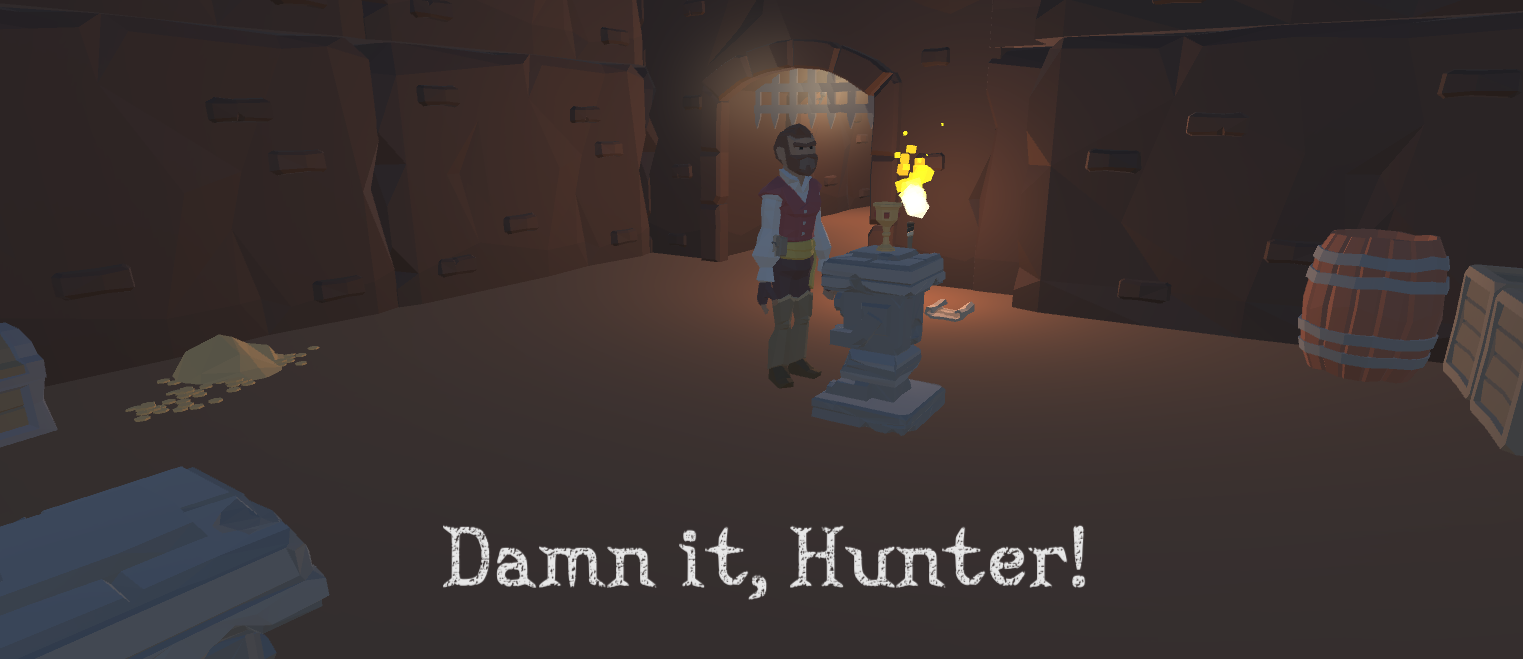 Damn it, Hunter
A downloadable game for Windows
Hunter has found himself locked in a dungeon. Beth needs to pass through all the traps to get him out.
Hunter must give Beth the clues to help unlock each of the gates. Solve the puzzles and avoid the traps.
Submission as part of the GMTK Game Jam 2021 - Theme "Joined Together"
Credits
Game Dev - Bec K.
Assets - SYNTY Studios and Bec K.
Music - "Ominous Ambient LOOP" by John Leonard French.
File Updated: Damn it Hunter _ Ver 2.0
- UI has been improved.